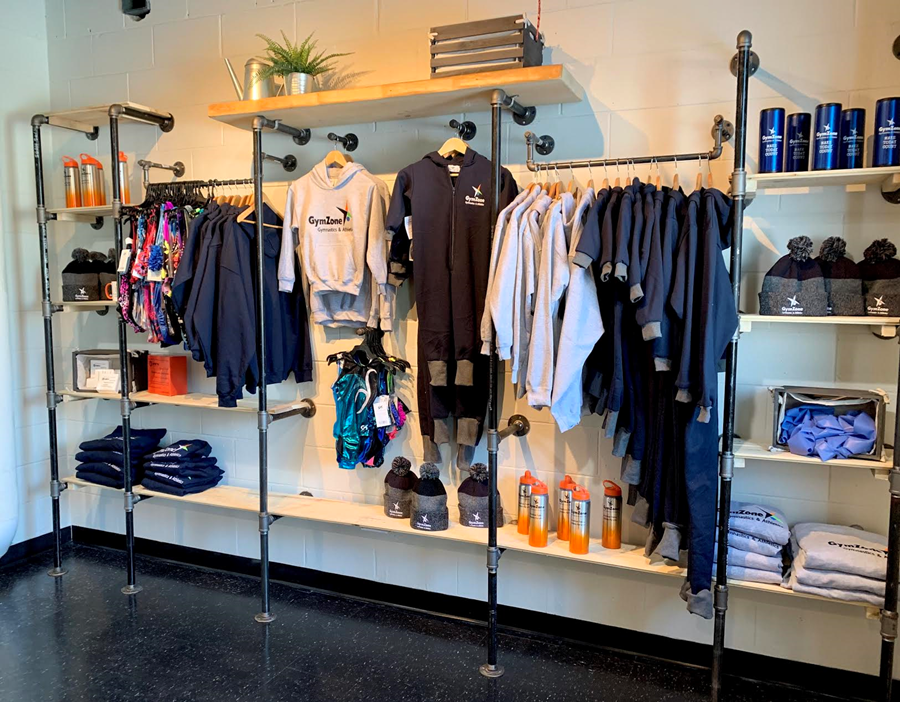 Welcome to GymZone's new Swag Wear site!
To review our refund/ exchange policy, please visit the bottom of this page.
All products can be purchased at either our Sudbury or Valley location.
Exchange/Credit:
Thank you for your purchase! GymZone will offer an exchange or refund on items within 10 days of purchase or a store credit within 30 days of purchase as long as your items are in perfect, unworn condition with the tags still attached. Refunds must be processed using the original payment method of your purchase. If the product is damaged in any way, or you have initiated the return after 30 days, you will not be eligible for a refund/credit.
Please email recdirector@gymzone.org if you have any questions, concerns or to request an exchange/credit.
Final Sale:
Gymnastic Suits, Shorts, Scrunchies, Toques, Drinkware and Gym Equipment are FINAL SALE.