Sudbury Laurels Gymnastics Club
Our Competitive Programming
GymZone Gymnastics & Athletics, Home of the SUDBURY LAURELS!!! Join the North's Elite Gymnastics Team!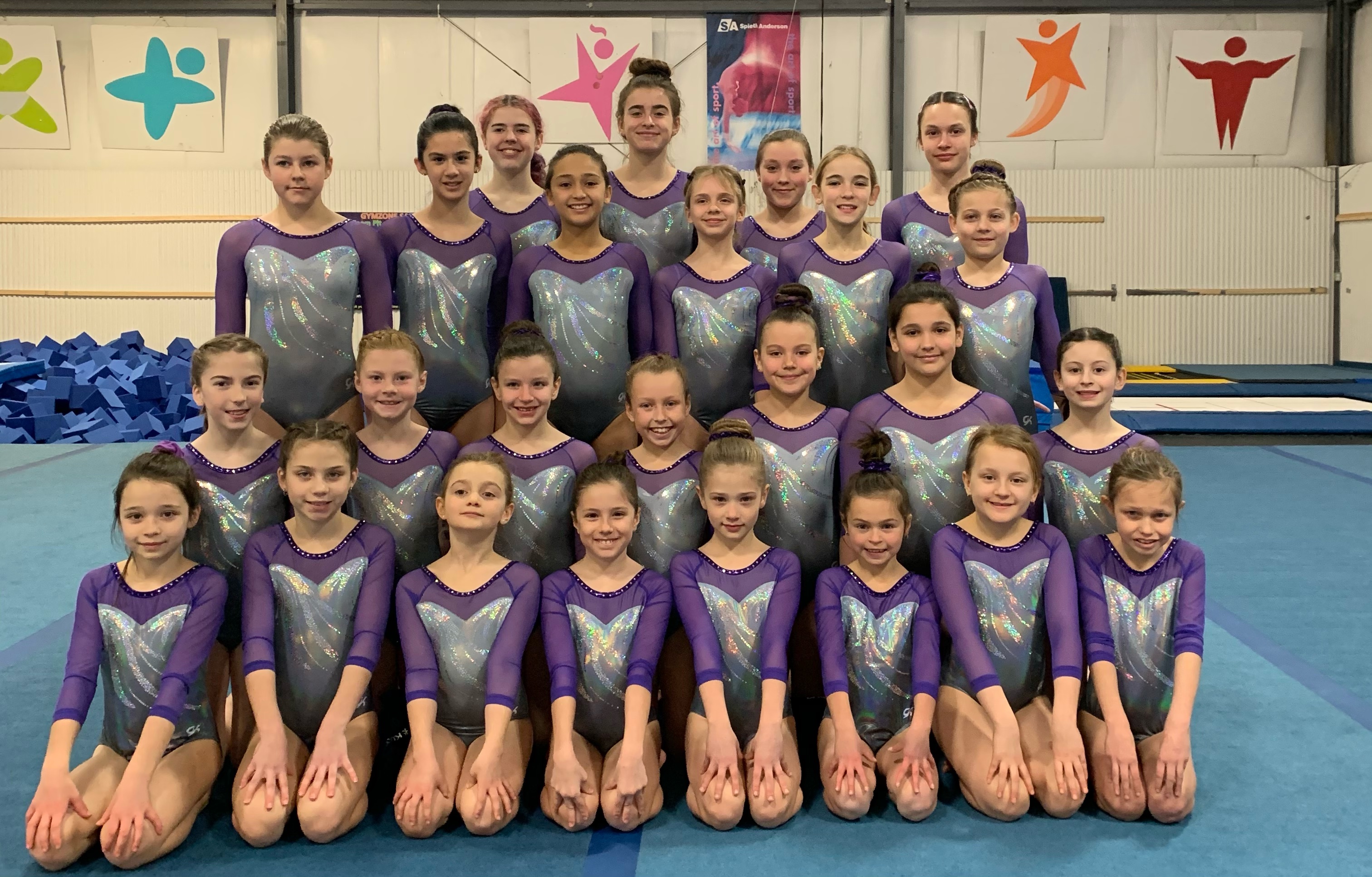 Our Competitive Program – The Sudbury Laurels Gymnastics Club
The Sudbury Laurels Gymnastics Team is a not-for-profit organization of parents/guardians of pre-competitive and competitive gymnasts that has been a dynamic part of the community since 1969. Their purpose is to help competitive families fundraise for expenses related to gymnastics competitions and related expenses.

GymZone Gymnastics & Athletics is the sport management company that provides the state of the art training facility and coaching expertise for the Sudbury Laurels. Additionally, we have built a superior Recreational Gymnastics Program to prepare and develop athletes to become future members of the Sudbury Laurels Competitive Team.
This partnership is necessary for both recreational and competitive streams to thrive which has led to 50 successful years in our community!
To request an assessment to join the Sudbury Laurels Gymnastics Club, please contact our Competitive Director at competitive@gymzone.org.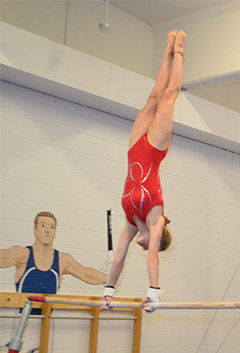 Women's Artistic Gymnastics (WAG)
Of all the disciplines, Women's Artistic Gymnastics is the most well known to the public. It is an extremely challenging sport that demands strength, power, flexibility, agility, courage, and a combination of technical precision and artistic creativity. When these elements are mastered on the 4 apparatus: vault, bars, beam and floor, a gymnast's performance is effortless and exhilarating to watch.
Our Women's program consists of approximately 40 – 50 athletes ranging from pre-competitive to Elite, ages 7 and up. Depending on the level, our athletes attend training 2 to 5 days a week totaling anywhere from 6 – 18 hours. Entrance into our women's competitive program is by invitation only.
Over the 40+ years of Sudbury Laurels existence, we have had wonderful stories of success. Many of our athletes have brought home event and all-around medals at Provincial and National Championships. We have also had athletes travel nationally and internationally to represent Team Ontario, some returning with championship medals that we are all very proud of.
Our Competitive Streams
Based on the following criteria and coach/competitive director recommendations, athletes could move between both streams from year to year:
Athlete Ability

Attendance

Commitment

Performance

Work Ethic
J.O (Junior Olympic)

The Junior Olympic (J.O.) program requires athletes to demonstrate a high standard of physical ability (including skill acquisition, strength and flexibility) on all 4 events, strong work ethic and commitment. The J.O. athletes spend more time in the gym at higher intensity levels. As a result, J.O is more of a family commitment in terms of time and finances, and is for the gymnasts looking to excel at the Provincial level.

Xcel Program

The Xcel Program is an alternative competitive program offering individual flexibility to gymnasts. The goal of this program is to provide gymnasts of varying abilities and commitment levels the opportunity for a rewarding gymnastics experience. The Xcel athlete must demonstrate the physical ability and work ethic required to be apart of a competitive team but without the expectations of Junior Olympic. It is a great option for gymnasts who demonstrate talent in gymnastics but who also want to pursue other activities or for the families who cannot make the time commitment.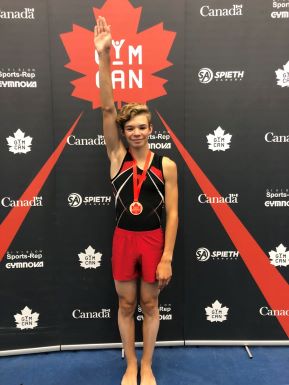 Power Tumbling Competitive Program
Power Tumbling is one of the most high-energy disciplines in the world of gymnastics. It combines the exciting floor skills of Artistic Gymnastics and the dynamic skills from Trampoline.
Passes are performed on an elevated floor with fibreglass rods topped with a carpeted layer of foam. The floor is 26 metres long and 1.5 meters wide.
Our Power tumbling is one of the newest programs offered by the Sudbury Laurels and consists of 18 athletes at the Provincial level. The majority of our athletes train 6 hours per week which offers the flexibility to take part in other programs at the club. Our Trampoline program is a natural complement to our tumbling program and often athletes participate and compete in both. Entrance into our competitive program is by invitation only.
Our tumblers take full advantage of our four in ground trampolines, in ground fast track, foam pit and full length rod floor to promote consistent skill development.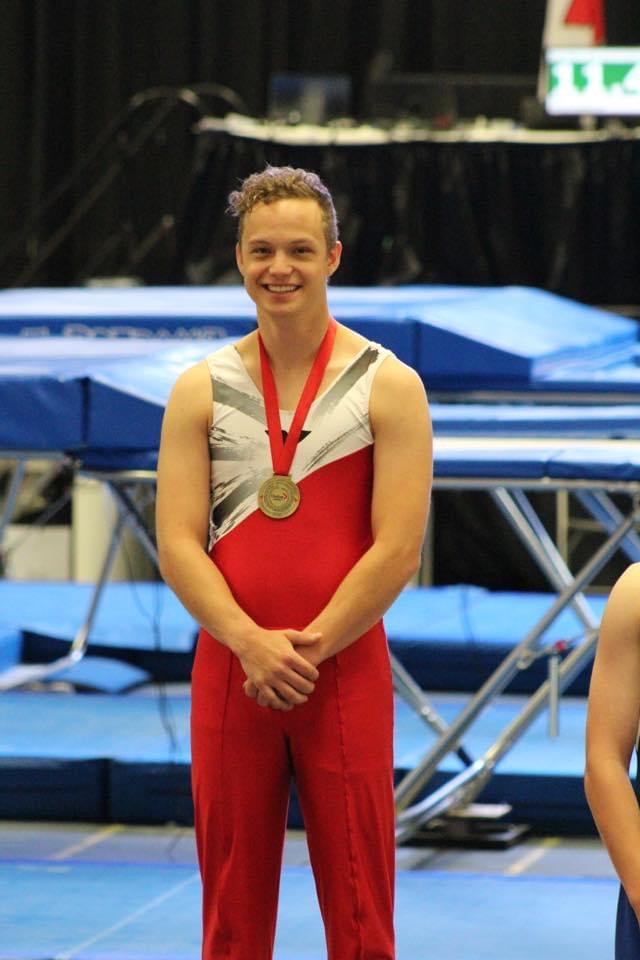 Trampoline Competitive Program
Trampoline is a unique component of gymnastics that demands spatial awareness and bravery. Our competitive team at the Sudbury Laurels provides athletes with the opportunity to develop and explore aerial acrobatics. It is both a physically and mentally challenging sport and when mastered, is exciting to watch!
Our trampoline program consists of 11 athletes and is offered at three different levels: interclub, provincial and national. The Sudbury Laurels athletes train between 4hrs per week at the introductory interclub level up to 8hrs per week at the national level. Entrance into our competitive program is by invitation only.
The Sudbury Laurels' facility houses four in ground trampolines and a foam pit to facilitate advanced skill development.
We are proud to be the home of two Canadian national trampoline champions from 2009 and 2012. We have also had the opportunity to have our staff attend Canadian National Championships as a coach for team Ontario because of the success of our competitive program.